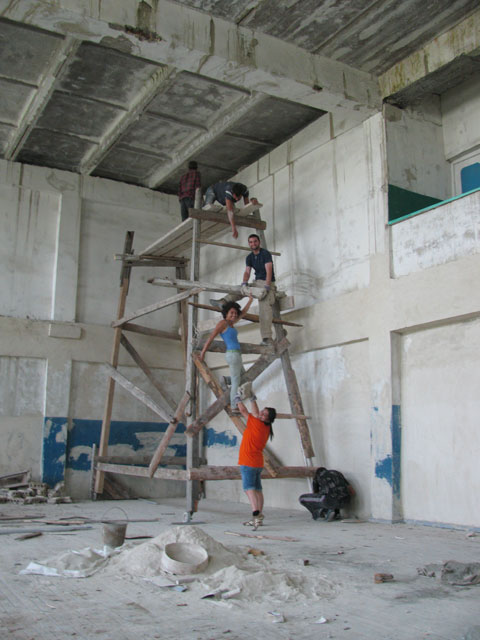 Beginning in 2007, Land and Culture Organization embarked on its campaign in the village of Azad, Armenia. This village is located in the Vardenis Region, just southeast of Lake Sevan and near the road that leads to Kelbajar. The village population is about 100 inhabitants that are mainly Armenian refugees from Azerbaijan with 24 children enrolled in the local school.
LCO-USA focused on renovating the village schoolhouse. They worked on upgrading the classrooms, corridors, and gymnasium of the educational building. In addition, volunteers cleared the grounds of the local church, including the discovery of khachkars (Armenian stone-crosses). This stage of the campaign was completed in 2010.
One of LCO's future anticipated projects is the restoration of the ninth century church in the village. Preliminary work on the grounds clearing of brush surrounding the church was done in 2008. Prior to Armenia's independence, Azeris inhabited Azad. According to village sources, an Azeri officer was living in Azad whose home faced the church. He ordered the destruction of the church with explosions. LCO sees the restoration of the village church as important in restoring its Armenian identity.