2010 Campaign Village Fact Sheet
The Church of Sourp Astvatsatsin in the Village of Yeghvard in Armenia:
The village is located in the Syunik region of Armenia, 14 km South East from the city of Kapan, a small village of less than 300 inhabitants. Most probably it is similar to the village of Aghahord in Muys Bagh or Qashuniq gavar mentioned in the list of settlements by the historian Stepanos Orbelyan.
Throughout its history Yeghvard was subject to a number of invasions including: the 8th century Arabs' invasion, the 11th century Seljukids' invasion and the 13th century Mongols' invasion. These resulted in the destruction of the village on a number of occasions.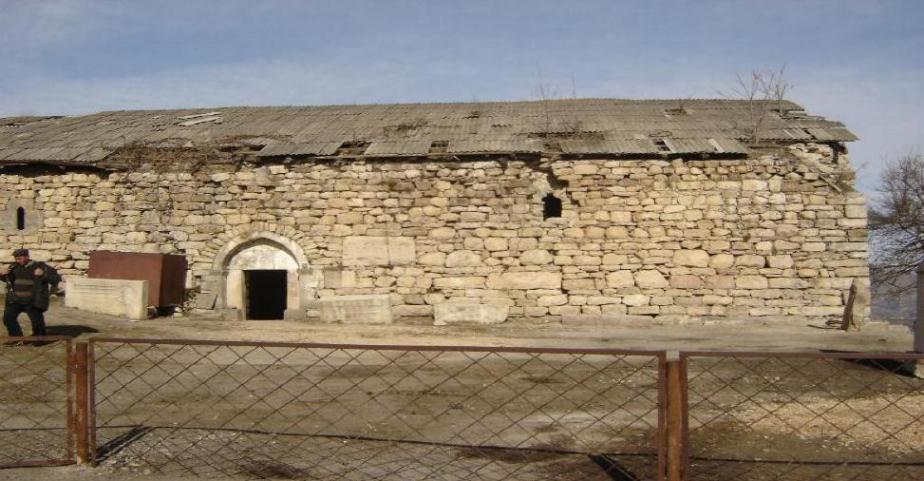 This three nave church is in the center of the village; on the front stone above its only southern entrance, the fate of its constructions is carved "1700". It was build with local multi-colored roughly worked limestone and sandstone and joined by lime mortar. There are medieval Khatchkars and grave stones inserted in the walls.
A number of grave-tombs are located in the yard on the eastern and southern sides of the church, while 30 meters south is the grave of one of the most devoted and bravest comrade-in-arms of David Bek's army general Toros Ishkan who fought for the liberation of Syunik. Finally, on the Western part of the southern square of the church a monument to the martyrs of the World War II from Yeghvard has been built.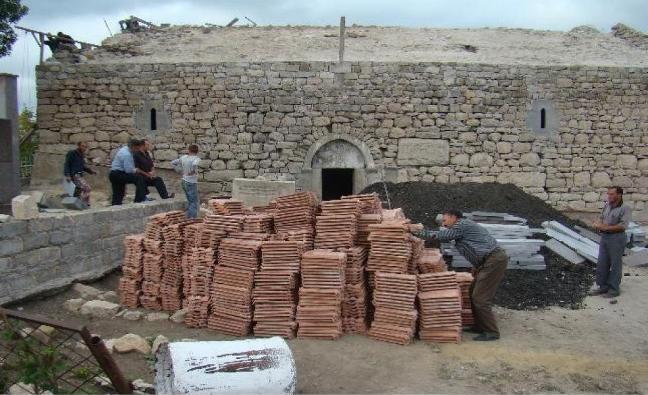 The first campaign started in 2007 by Organisasion Terre et Culture, where the volunteers, led by historical monuments and architect specialist Levon Vassilian, undertook the initial archaeological searches and excavations necessary to the planning of the Church renovation. Despite the state of the Church, LCO initiated and organized a number of baptisms with the assistance of the priests coming from Kapan, the main city of the Syunik region.
Since 2007, LCO has completed the most urgent works such as the reconstruction of the windows and the roof of the Church. In 2010, LCO and its volunteers will be working on the consolidation of the walls, the pillars and the vault of the Church. LCO will also start rebuilding the pem of the choir and the altar inside the Church.