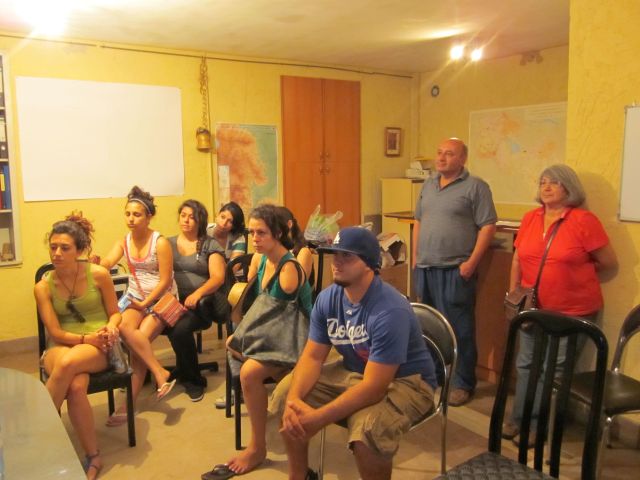 The Land and Culture (LCO) campaign is in full swing. The volunteers started arriving in Yerevan on July 2nd and were met by our local Armenia LCO coordinator. Upon arrival, the volunteers stayed at the Envoy Hostel in Yerevan, where they enjoyed the opportunity to explore the city while awaiting for the rest of the volunteers to arrive.
The 12-member July group is diverse consisting of one volunteer from Armenia, one from Paris, one from New Hampshire (who speaks no Armenian), two from Canada, and the remaining seven from California. Among the California contingency is a remarkable and truly inspirational young lady who insisted on participating in this campaign despite her physical disability. It's a fairly young group with the medium age being 19 consisting of four males and seven female volunteers. Accompanying the volunteers are LCO Board Members Haig and Hilda Manjikian and Nazareth Kevonian.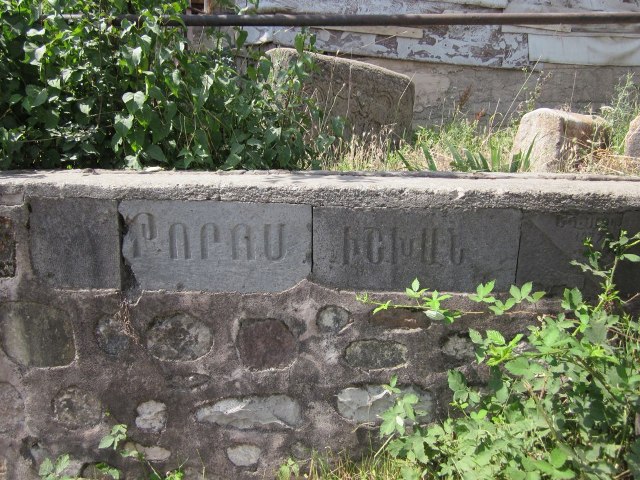 The volunteers will officially embark upon their trip towards Yeghvard on July 6th, where they will work on renovating the interior of the village's 17
th
century Sourp Astvatzatzin Church. Yeghvard is located in the southern Syunik province on the border of Armenia and the liberated areas surrounding
Artsakh
. Of historical note, Toros Ishkhan, the famous lieutenant of David Beg is buried there.
On their way to the village, they will visit the Khor Virap Monastary overlooking Mount Ararat and Noravank Monastary. This is expected to be a full day of sightseeing on their drive to the southernmost region of Armenia.
To follow their trip, please continue to monitor the news section and visit our
gallery
where we will post pictures as they become available.