Campaign News 2011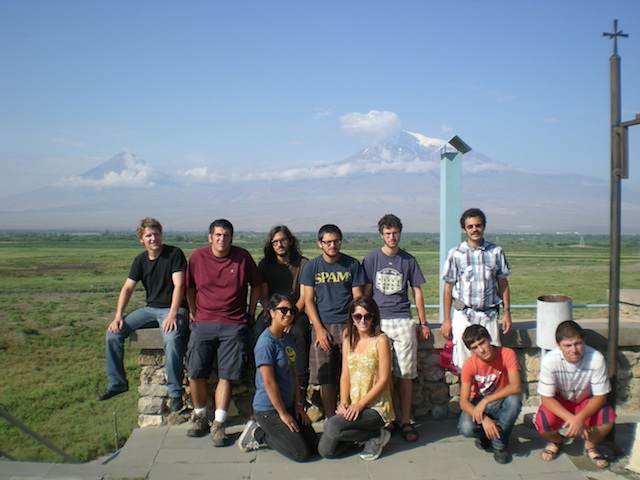 During their stay in the village of Shirakamut, all of the weekend excursions had been in the northern regions of the country. Now, as they returned to Yerevan after completing their village campaign, their excursions traversed the southern and eastern regions of Armenia into Artsakh.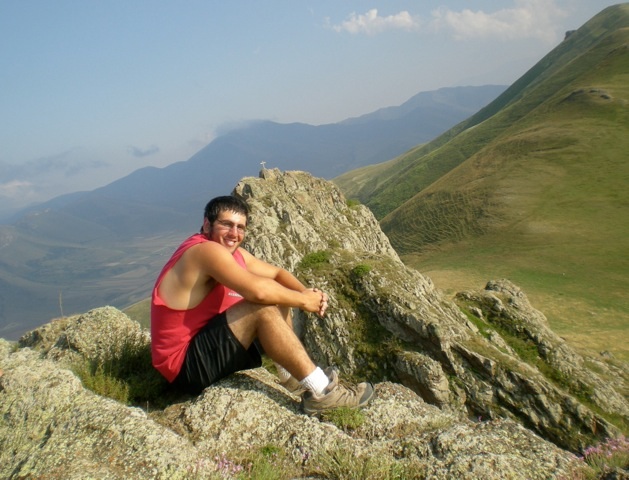 The work of digging a new wall and clearing out bones and rocks continues,but as our group is finishing it's last days of work, there are still some more adventures to be had.
Our undaunted volunteers climbed up a hillside, to a high rock peak considered holy by the villagers.
There, they encountered a stunning 360 degree view of the surrounding villages and area.
The locals had made a shrine at the top, where there were many burned candles and offers of prayer.
Shirakamut, Armenia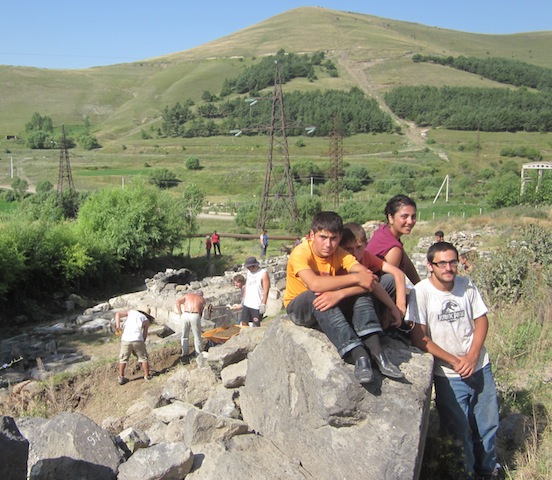 The 19 LCO/OTC volunteers have been busy working and excavating the Tchitchkhanavank Monastery and its grounds. After clearing the ruins of brush and grass, volunteers leveled the area and turned over the tombstones. They got to perform real archaeological work using tools and a sieve to discover ancient artifacts. It was exciting when they found two gold rings and a human skull. Now, archaeologists and historical experts will further analyze those artifacts. Volunteers are really feeling exhilarated and fulfilled in the work they are doing and connecting to Armenian history as they work on this ancient monument.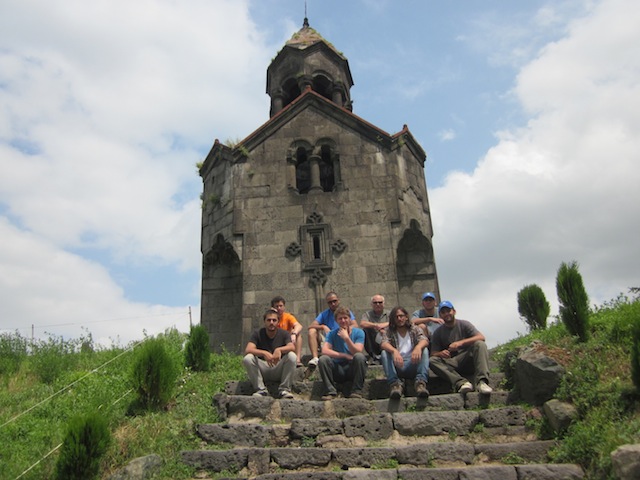 On Sunday, the entire group went on a journey back in time to three historical monasteries. Our volunteers filled up a van and were driven to the city of Vanadzor, Armenia's third largest city. They had stopped for some minor shopping, to get the sounds and sights of city life after their village stay, before heading off into the past.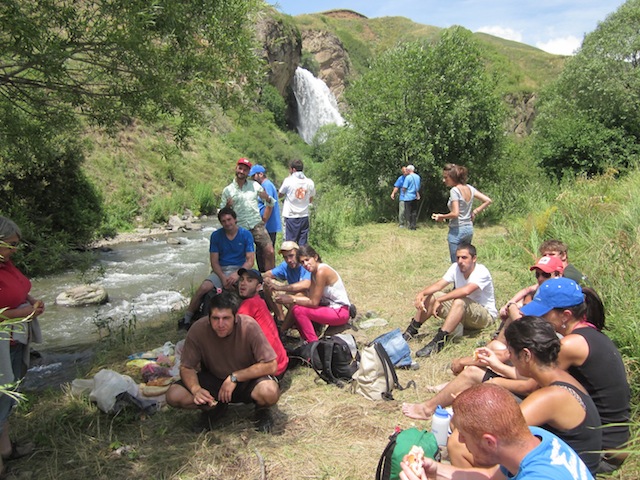 After three days of intense and satisfying work on the church in Tchichenavank, on Saturday, the group took an excursion to a nearby waterfall, the third largest in Armenia. They took a picnic lunch and prepared for a restful day. The volunteers, along with group leaders, piled into two open trucks and headed uphill to the waterfall, an hour away. The recent rains had made the road difficult, but the experienced local drivers navigated with unbelievable skill.