Campaign News 2012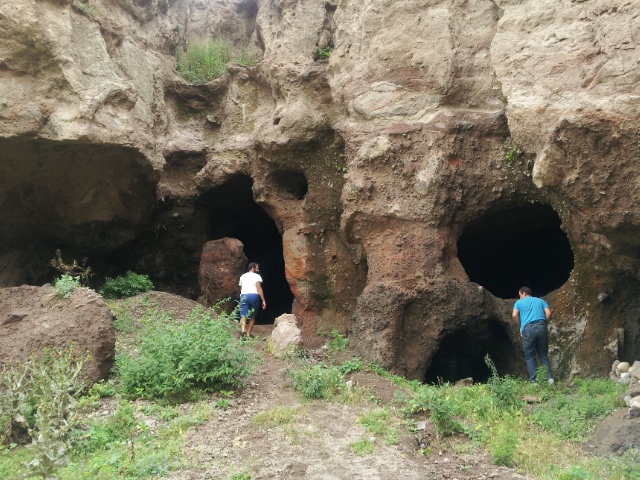 By the end of the third week, Dr. Aram Gazarian and his family had left already along with Frenchmen Armen Atmajian. The remaining group of American, Canadian, French and Karabaghtzi's embarked on their three-day excursion to Karabagh. Along the way, they stopped at the historic sites of Khor Virap, Noravank and Goris city.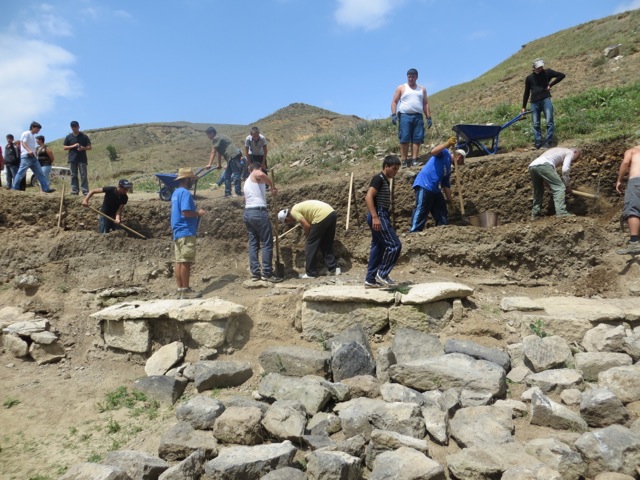 The group has been working diligently in Tchichenavank. All age groups are pulling their weight and adding to the efforts. The mixture of languages used are French, English, Armenian, Russian and Karabaghtzi! But everyone still manages to undersand each other.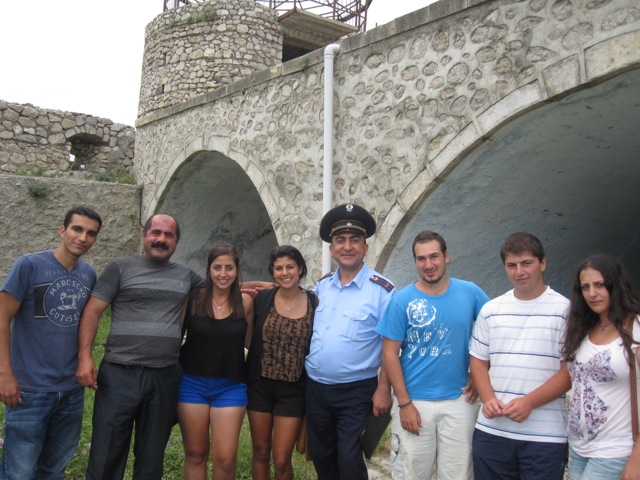 Our group arrived in Artsakh in the evening and were escorted by Levon and Khachatur, our Artsakh volunteers, to a local Italian restaurant in Stepanagert, a very clean and cozy city. Our tour of Shushi and Ganzasar Monastary was to start in the morning, but again, an unexpected turn took place.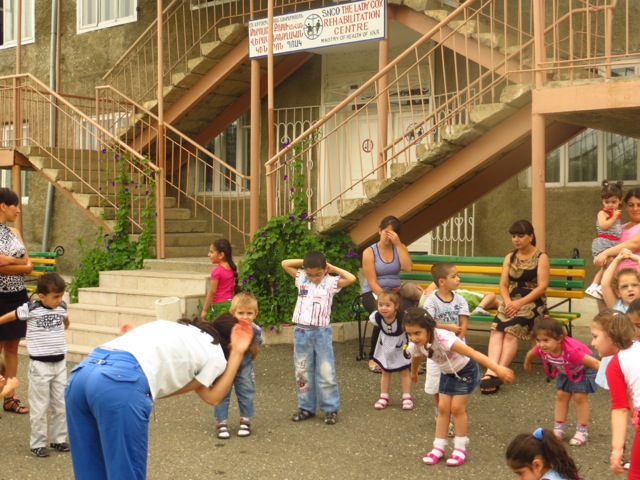 We were to leave Artsakh on Wednesday morning, but had one more unusual stop to make.Near our hotel in Stepanagert, was the remarkable Lady Cox Rehabilitation Center.
Under the directorship of Mr. Vardan Tadevosian, this rehab center is the only one of its kind in the entire Caucasus region, dedicated to the physical and mental handicapped of the region, as well as a Kindergarten for local and "special needs" children.
Today we had a regular day at work, but we we're surprised to have special guests at the end of our workday. A big group of people from a Catholic Church group joined us as they learned about the story of Tchitchkhanavank and the reasons behind why the LCO program has taken the time and dedication to work on it. The kids got to also work on the site, just like the volunteers. The wheel-barrowed, shoveled, and used a pick-axel, just as we do everyday. Their fresh energy and excitement got a lot of work done in the little time that they were present, and definitely helped a lot, as we are exhausted at the end of the week.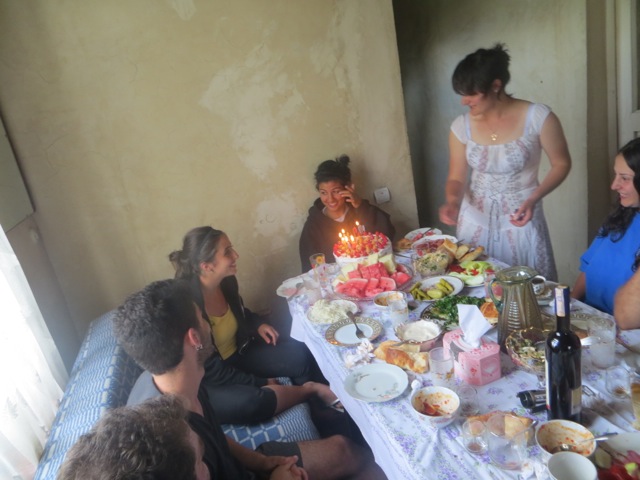 More Articles...