Shirakamut Welcomes LCO/OTC Volounteers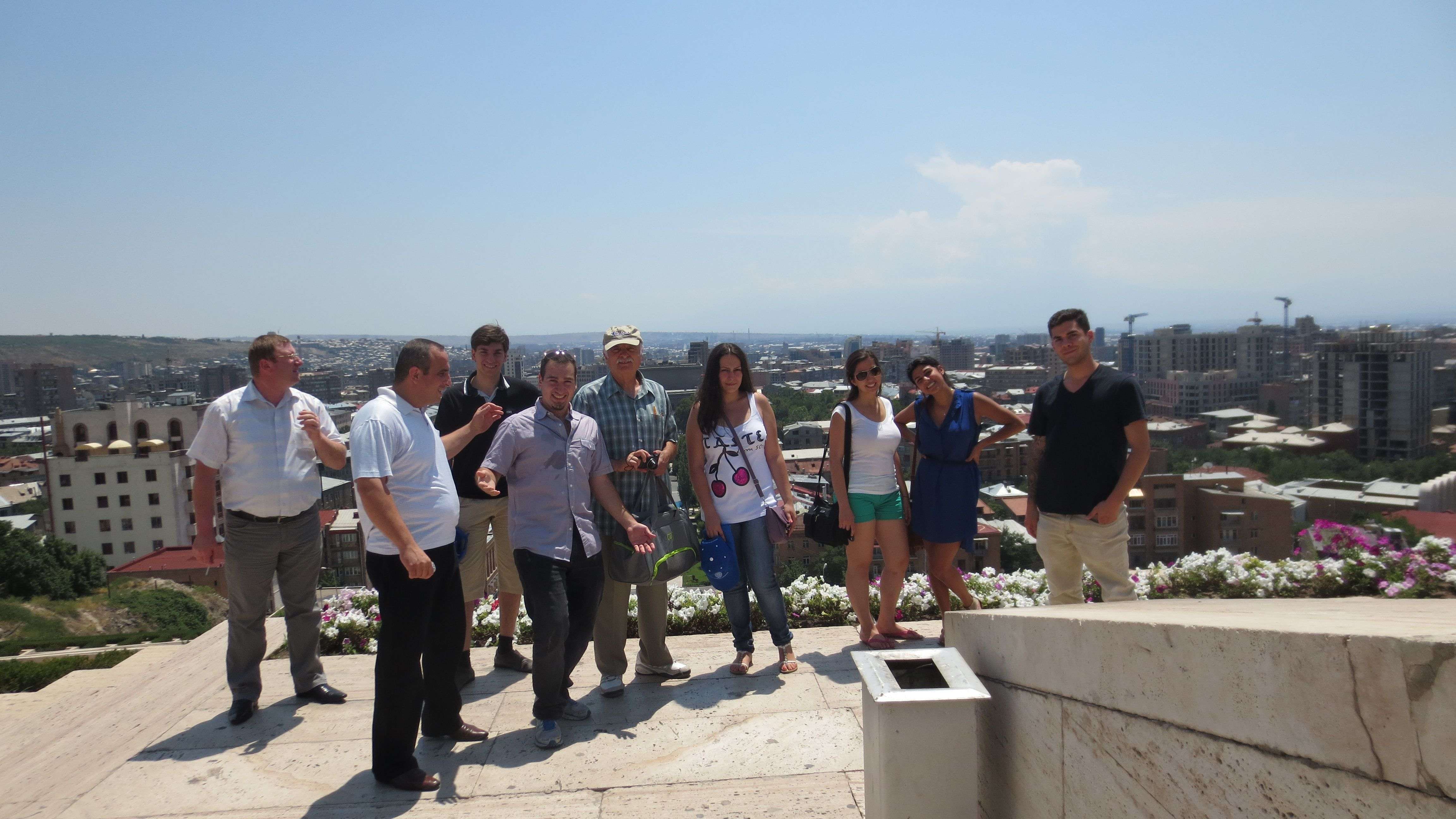 After spending a few days out and about in Yerevan, the July group of 21 volunteers headed 3 hours north to the Shirak Region's village of Shirakamut. On their drive up, they toured Hovanavank, Saghmosavank, Abaran, visited a previous LCO/OTC campaign site in Gogaran, and picked fruit from a farm off the road. Upon arrival, 100 locals, including village officials and school children dancing warmly greeted them. The volunteers got into the spirit and joined with the children in traditional Armenian dance. Then the group settled into their village homes for the next month.
As always the LCO/OTC group was an international mix of Armenians from Canada, France and the United States. Joining the campaign is an expat from Aleppo, Syria living in Armenia for the last decade with her family, and four volunteers from Karabagh. Two of the Karabagh volunteers are returning from last year's campaign along with two of their friends. Overseeing the volunteers are OTC France Board Member Dr. Aram Gazarian along with his wife and three children, LCO USA Board Member Dr. Haig Manjikian, OTC France member Hovaness Carabedian, and group leader Garo Manjikian. The group is living together, dining together, working together, and touring together. Another group from Europe will be coming in August to continue the project.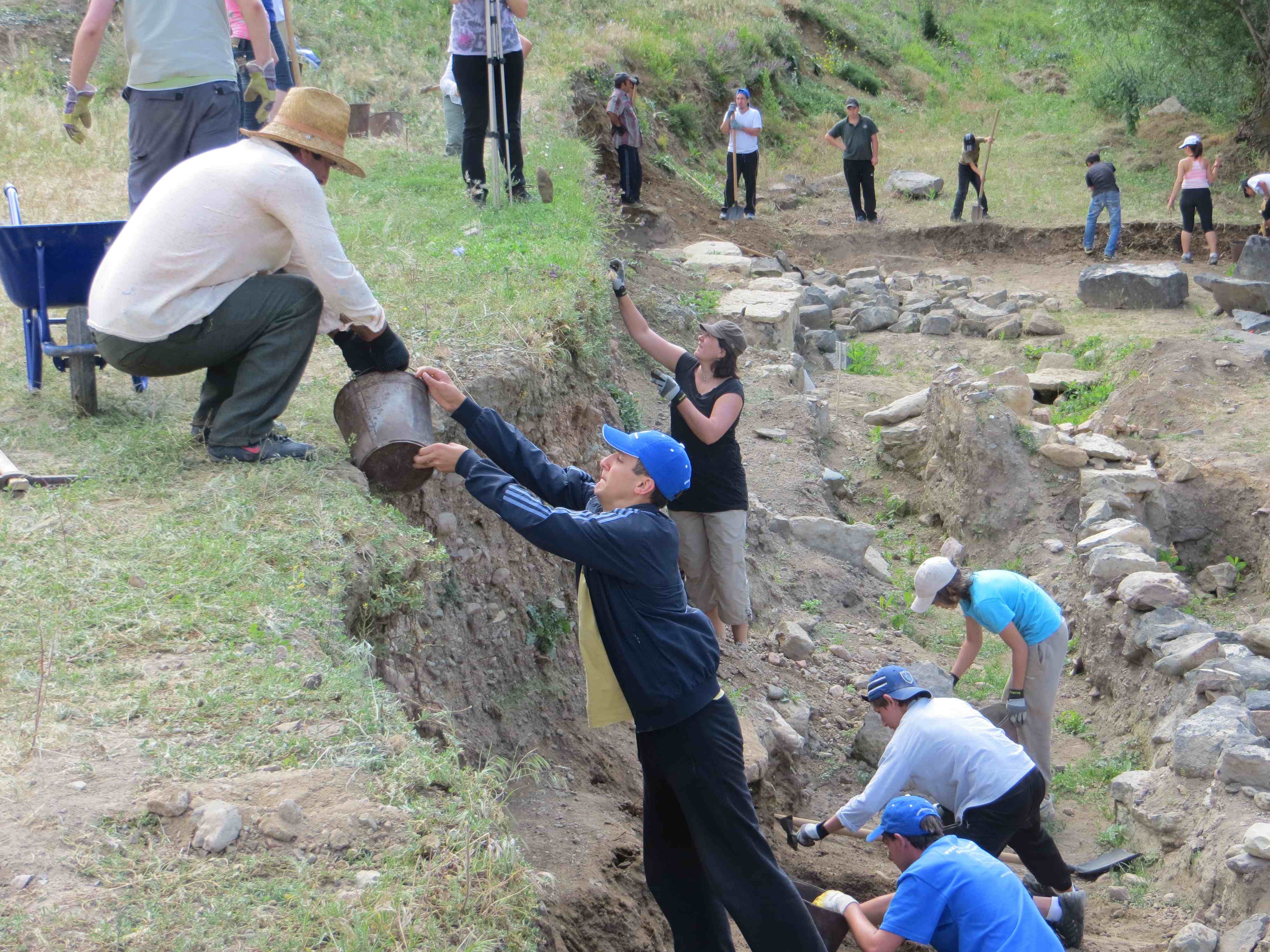 This is the third year LCO/OTC volunteers have been working on the 7th Century Tchitchkhanavank Monastery complex. Archaeological digs are continuing at the site with bones and relics still being discovered. Volunteers are digging to unearth the actual perimeter of the church grounds before the monastery can be restored to its original structure. Tchitchkhanavank is 1.5 miles outside the current Shirakamut village. Archaeologist Arman Nalbandian is on site with the group overseeing the archaeological excavation of the site. Unearthed objects are analyzed at the Research Center of Historical Monuments at the Ministry of Culture of Armenia. Carbon dating will be done in France on bones discovered during the campaign.
July 2012 Campaign Volunteers
Sergey Arutyunov – USA
Armen Atmajian – France
Steven Bagdasarians – USA
Levon Balayan – Karabagh
Garni Baroni – USA
Hovaness Carabedian - France
Loris Chahinian – France
Arevik Cholakian – Armenia/Syria
Aram Gazarian – France
Chouchan Gazarian – France
Manoug Gazarian – France
Mateos Gazarian – France
Meline Gazarian – France
Suren Hambarsoumyan – Karabagh
Nanor Kevork – Canada
Tara Khachaturian – USA
Garo Manjikian – USA
Haig Manjikian – USA
Khachatur Mikaelyan – Karabagh
Yura Sargsyan – Karabagh
Natalie Shahbol – USA