Artsakh Trip, Part 1: Goris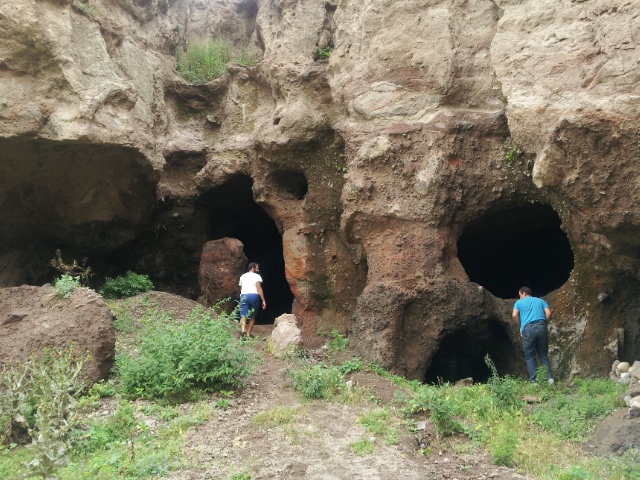 By the end of the third week, Dr. Aram Gazarian and his family had left already along with Frenchmen Armen Atmajian. The remaining group of American, Canadian, French and Karabaghtzi's embarked on their three-day excursion to Karabagh. Along the way, they stopped at the historic sites of Khor Virap, Noravank and Goris city.
The city of Goris is the last Armenian city before going into Artsakh. The French Land and Culture Organization (OTC: Organization Terre et Cultur) has been working in conjunction with the Goris-Vienne France sister city project, in the renovation of the 17th century church in Old Goris. This project has been ongoing for the last 3 years. The church is located in the ancient sites of Goris, by the caves, which were used in pagan times, as well as recent historic times, when General Andranik and his troops used them for cover during the defence of Zangezur.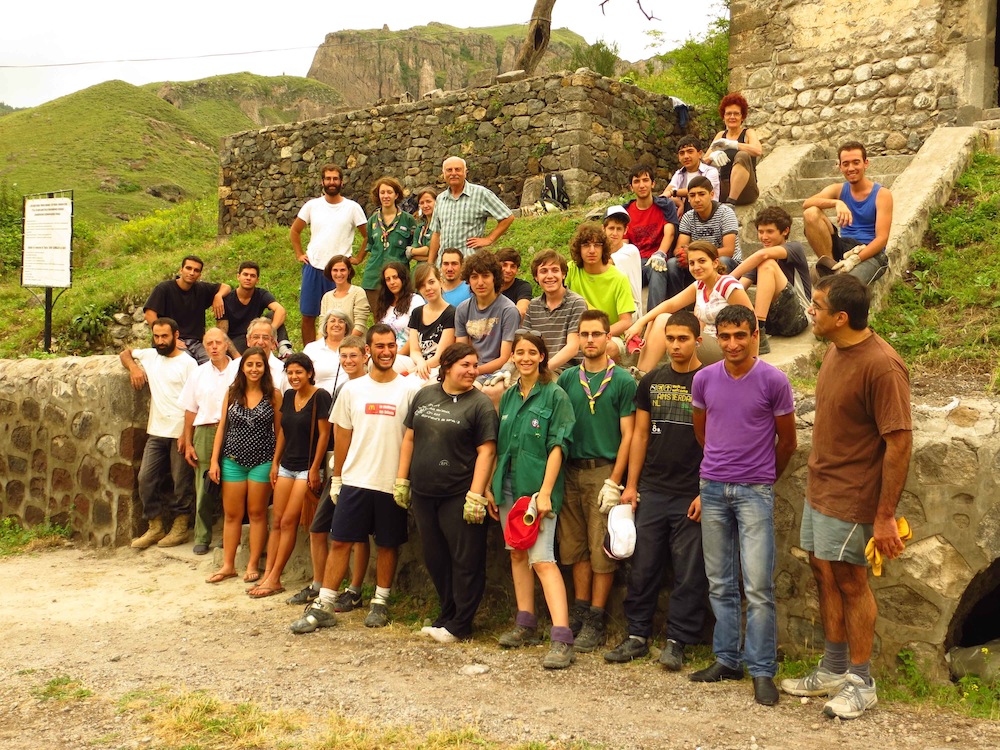 Our volunteers were met by the volunteers of the French OTC and locals working on the project, under the leadership of OTC member Joseph Papazian, organizer of the project from Vienne, France. Our volunteers were amazed at the work accomplished by the group and understood that one day their project in Tchichenavank would also reach this level of completion. They hiked around the ancient caves and mountains, before returning to the bus to continue their journey to Artshak