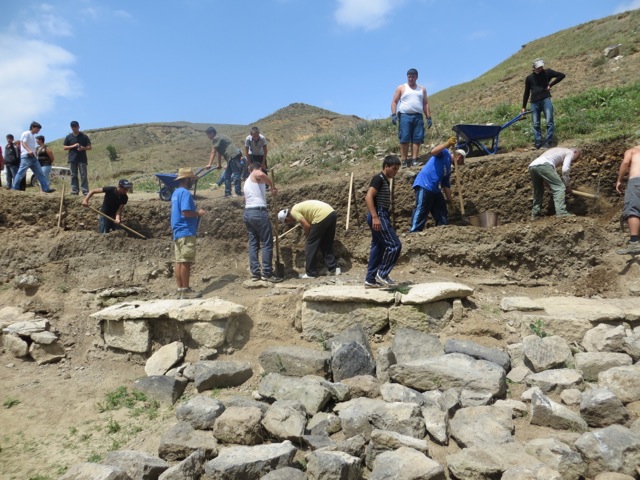 The group has been working diligently in Tchichenavank. All age groups are pulling their weight and adding to the efforts. The mixture of languages used are French, English, Armenian, Russian and Karabaghtzi! But everyone still manages to undersand each other.
During the week, Father Serop Jamourlian from the Mekhitarist Camp in Yerevan had heard of the project and came with 20 campers to see the site. All of the young campers wanted to work also. They joined in the site and gave our volunteers a needed break for the day. Father Serop promised to visit again with another group. Our gang celebrated by having a spontaneous bar-b-que at a nearby river.
Two young men from Vanadzor city, 30 minutes away, came to visit at the village and saw the group working. They returned in the evening with 10 other friends and created a mini-disco for the group. Everyone had an unexpected and welcome party. Later, they received tickets to go to Vanadzor to see their new friends perform in a rock concert.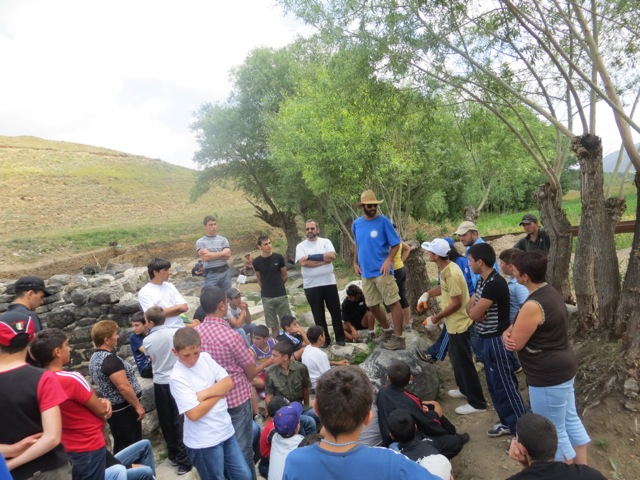 So in a village far away, working on a 7th-9th century monastery, our volunteers still managed to have a 21th century experience. Only in Armenia.