Artsakh Trip Part 2: Meeting with Heroes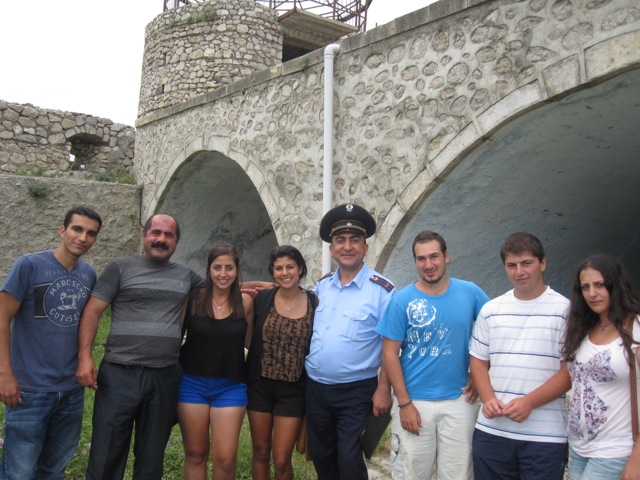 Our group arrived in Artsakh in the evening and were escorted by Levon and Khachatur, our Artsakh volunteers, to a local Italian restaurant in Stepanagert, a very clean and cozy city. Our tour of Shushi and Ganzasar Monastary was to start in the morning, but again, an unexpected turn took place.
Our longtime volunteer from France, Hovaness, had made many friends in Shushi, having worked on the OTC-LCO Shushi hospital renovation project for many years. He called on his friend, war veteran Saro Saroyan, to escort us around Shushi. Saro took us to the battlefield where the army had surprised our enemy during the siege of Shushi. He recounted where the tanks had been and how Artsakh army rose from the cliffs to capture them. Our volunteers got a true glimpse of the meaning of fighting for your country.
Later, we were joined by the many decorated war heroes, Armen Harutunyan. He and Saro recounted many stories of the struggle in Artsakh. We all sat under the old Shushi fortress walls, now a restaurant, and bonded the past with the present, young diasporas with old war veterans. It was an unforgettable experience for our volunteers.