Artsakh Trip Part 3: A Different Hero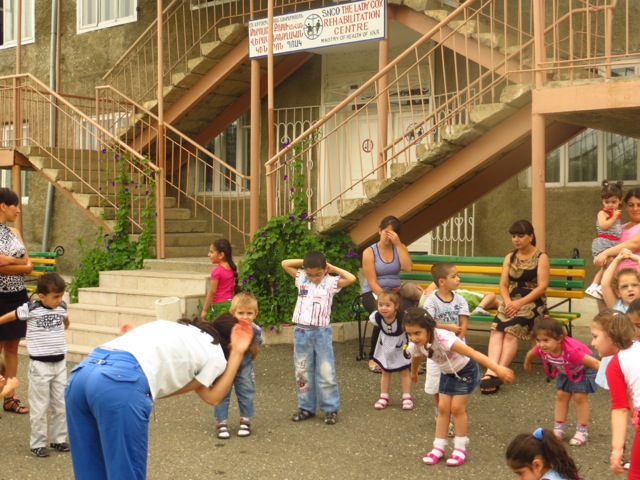 We were to leave Artsakh on Wednesday morning, but had one more unusual stop to make.Near our hotel in Stepanagert, was the remarkable Lady Cox Rehabilitation Center.
Under the directorship of Mr. Vardan Tadevosian, this rehab center is the only one of its kind in the entire Caucasus region, dedicated to the physical and mental handicapped of the region, as well as a Kindergarten for local and "special needs" children.
Our volunteers were amazed to see, in this small city-in this small country, a center of this scope, totally built by donations and under the sponsorship of the Baroness Caroline Cox.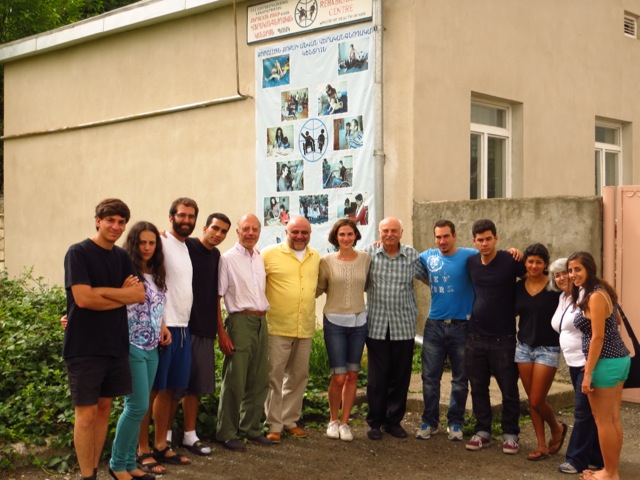 In the thirteen years of its existence, Mr. Tadevosian, has build and added to his facility inpatient services, exercise rooms for the handicapped, heated pools for treatment, art classes for children, outpatient services for those who cannot come to the clinic because of their wounds and much more. Its services are free of charge and there is a waiting list of patients. All of our volunteers were trying to figure out when they could to return to this clinic next year to add their help. It was an eye opening and inspiring experience and Mr. Vardan Tadevosian was a different kind of hero of Artsakh that our volunteers met.