After several days of work, the group got some time off to explore the surrounding area. Volunteers took a one-hour scenic walk up through lush forests above the city of Kapan to the remains of Halizhor fortress and Sourp Minas Church where David Bek and his soldiers resisted the invading Ottoman army. The local caretaker and his family saw our group walking and invited them for Armenian hospitality and tea. The Armenian music was going and the family and group danced. After the pit stop, the group descended back down the mountains and enjoyed lunch overlooking the Voghji River. Then it was down to the big city of Kapan to hang out for coffee, ice cream, Wi-Fi, and shop for snacks to take back in the village.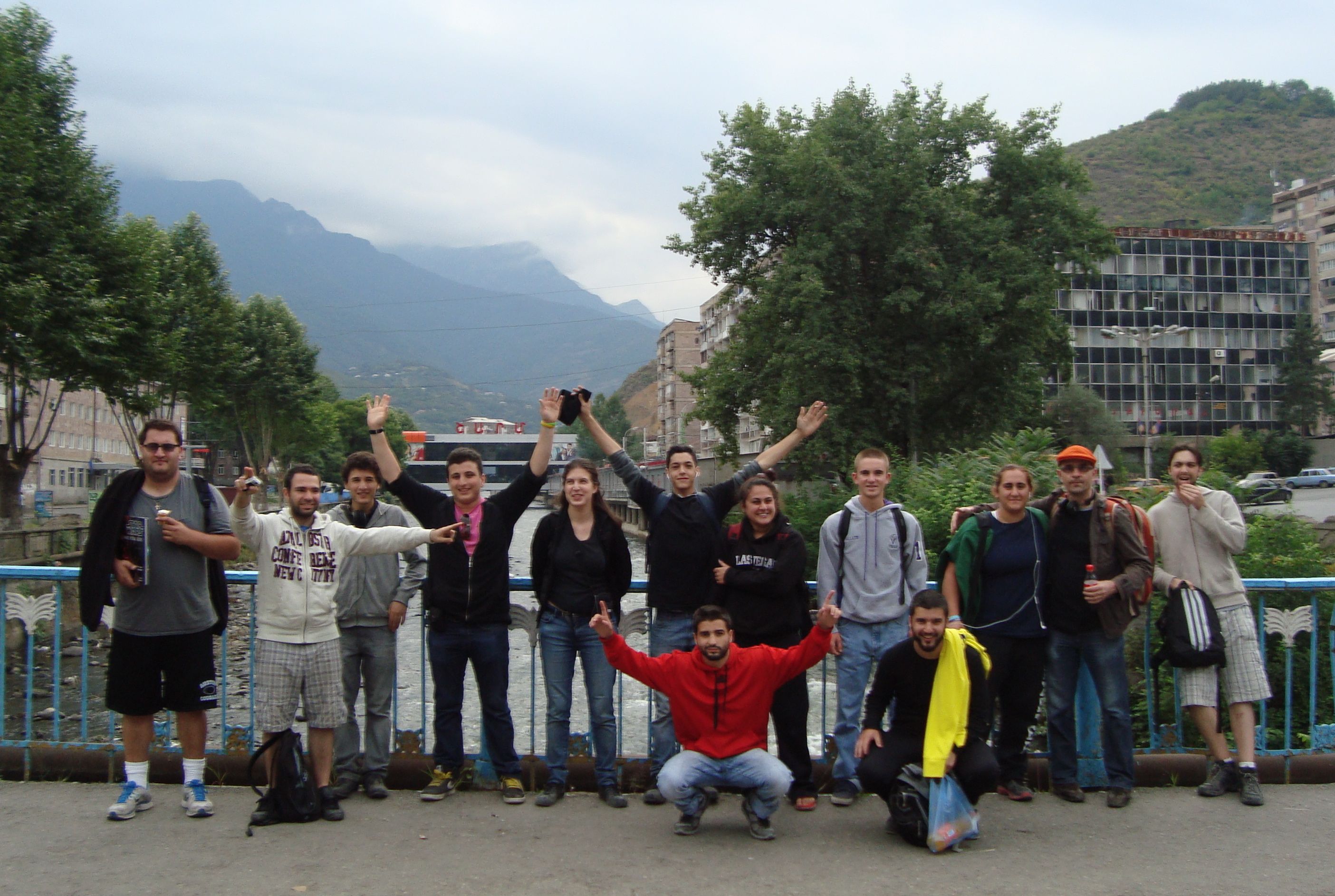 The next day on Sunday, we headed to the nearby village of Yeghvard. LCO/OTC and previous volunteers worked in that village for three years renovating the 17th Century Sourp Astvatzatzin Church. This group got to see what a completed restoration project looks like as they are still in the archaeological dig phase in Shikahogh. Yeghvard mayor Spartak Zakaryan welcomed our group and hosted us for lunch in their community center, and then tea and honey back at his house. Volunteers took another long walk outside the village right across the border of the liberated Karabagh territories. They saw primitive, almost alien looking, gravestones and khachkars (stone crosses) in the forest. Archaeologist Arman walked the group even further down the valley to see fossils and where he and his colleagues had found artifacts from the Mithra period that is now being studied by experts. On the way back up to the village, volunteers tightly packed in a car and got a lift from the mayor's 15 year old son Artur who could barely reach the peddle.
Back in our village of Shikahogh, the group had a great dolma dinner and hung out by the campfire, read, and relaxed before starting a new week on the project. After the group got situated in Shikahogh, Dr. Aram Gazarian, a hand surgeon, went to Karabagh to perform two days of surgeries at the Shushi Regional Hospital which OTC renovated the surgical floor at the hospital. He then went to Yerevan for three days of surgeries and gave a lecture on hand transplantations, accompanied by a prominent French colleague of his.