Historical Finds and New Friends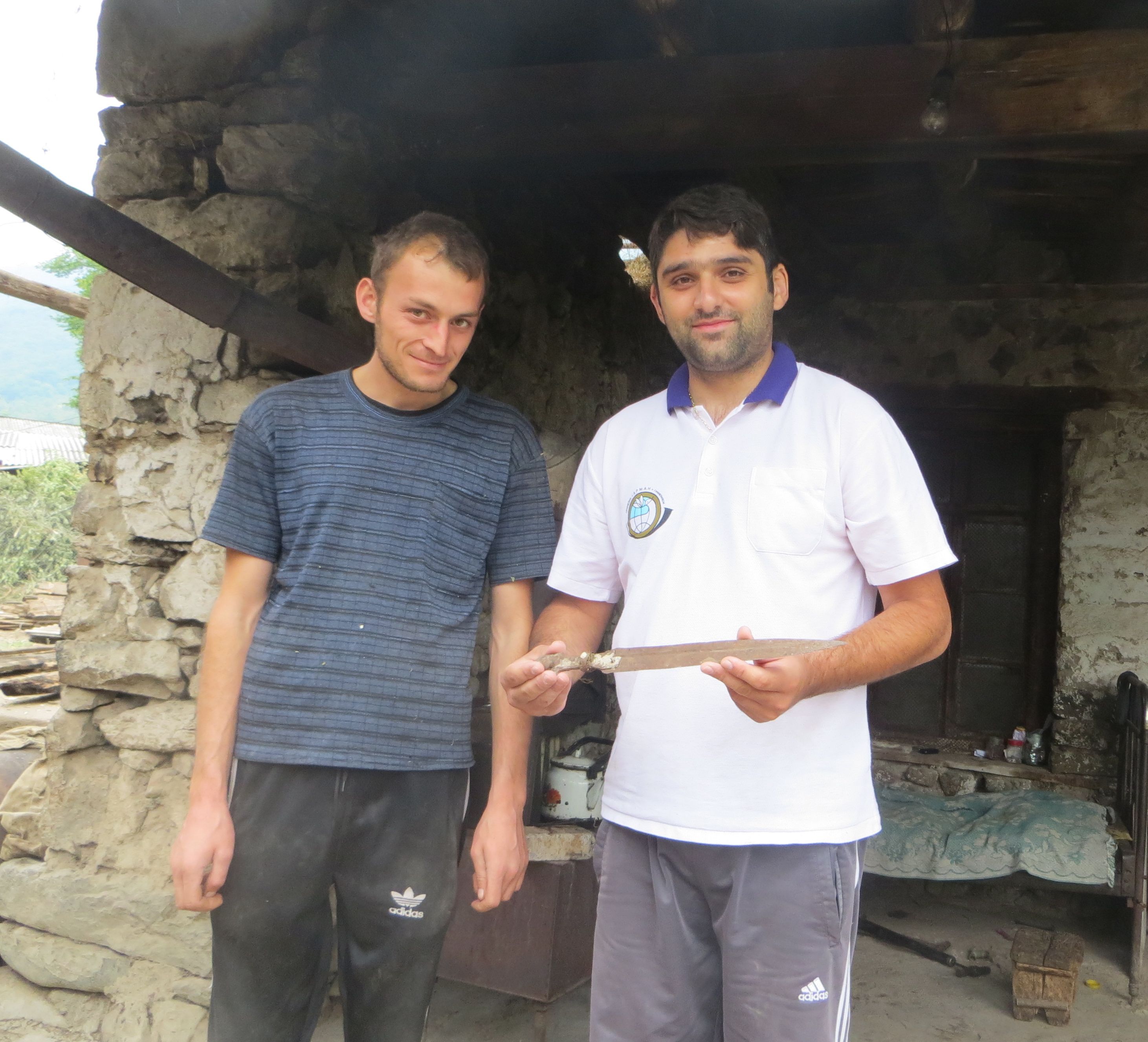 Volunteers are continuing working on the church. They are clearing the surrounding area outside the walls, lifting stones and debris. The church interior is still delicate work. The roof tiles, which are being removed by local workers, hold historical finds of earlier crosses carved on stone. Also, a sword from the David Beg era was found. Weapons were often hidden in various parts of churches during our tumultuous history. Needless to say, the volunteers were thrilled with this find, as well as our archeologist.
Back on the home front, Garine and Narine are two village women who are doing great job preparing traditional regional cooking for the group. Volunteers take turns, two at a time, staying at the home doing various chores. Nayiri and Alison cleared the outdoor shower area and put up the clothesline. The next day, Arman and Arsham collected large stones and made a fire pit on a nearby field. The group enjoyed evening fireside chats and playing cards. Vladimir wants to start teaching English to the local children, who are intrigued by our volunteers mingling with them. The local youth challenged our group to a friendly soccer match that ended in a tie.
So our volunteers are making themselves felt in the village and their new home, making friends with locals, bonding with each other, preparing a 17th century church for restoration, and having an experience and adventure of a lifetime.