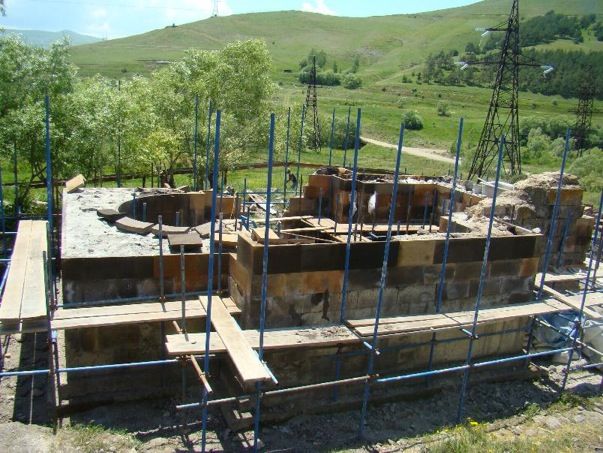 20 volunteers from Canada, France, Switzerland, and the United States, as well additional volunteers from Armenia are getting ready to begin their summer adventure. Volunteers will begin arriving in Yerevan on July 19th preparing to head off to the campaign sites.
This year's campaigns are continuations of our two current projects. The sites are Shikahogh in the southern Syunik region and Shirakamut in the northern Spitak region of Armenia. The Shikahogh group will continue work on the 16th century Sourp Stepanos Nakhavegah Church. This project began last year with volunteers conducting archaeological digs. This year, the group will begin the dismantling phase. In Shirakamut, volunteers will be working on the construction phase of the 7th-10th century Tchitchkhanavank Church. Anticipated completion date of this historical restoration project is 2015.
As every year, volunteers will live in a village home and become part of the local community. Accompanying the group will be two board members. Joseph Papazian from Organisation Terre et Culture from France and Haig Manjikian from Land and Culture USA. In addition to their work, volunteers will have unique excursions to remote areas of Armenia not usually visited by tourists.
To see all of the pictures from this year's campaign please click on this link.