After four days of constant digging, our volunteers have almost completed the excavation of the exterior perimeter of the church. Soon they will start building the retaining wall, with local workers, so that reconstruction can safely begin on the church.
After a hard day of shoveling and digging, our group still had energy for an impromptu soccer match with local youth. Everyone enjoyed the camaraderie and LCO volunteers won the match. A rematch will be set up soon.

We began our first excursion by driving down to the village of Shikahogh, by way of the Arax river. After reading so much about our "Mayr Arax", it was truly an emotional moment for our group to see it.
We then continued our one hour drive to the village of Shikahogh, near Kapan. LCO has been at this village for the past four years, reconstructing the community church. The church and retaining walls and grounds have been completed The surrounding walkways will be completed in a few weeks. The opening of this church is scheduled for August 6, 2016. We anticipate hundreds of visitors and guests from neighboring villages and well as past volunteers from this site to participate in this joyous event.

After visiting Shikahogh , our group went to Vahanavank, a 12th-14th century monastery reconstructed by the government a few years ago. The group then took a hike through the forest above Kapan, to get a view from the fortress of David Beg, where his army held off Turkish forces during the 18th century. The hike it trails goes through some of the most beautiful forest trails in the historical Syunik region. A quick lunch in Kapan city, and the group returns to Meghri to continue work.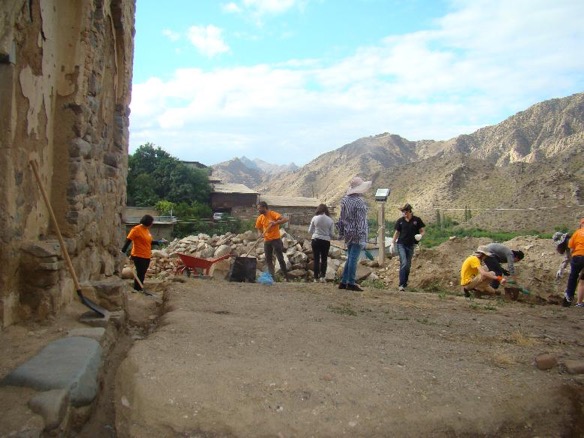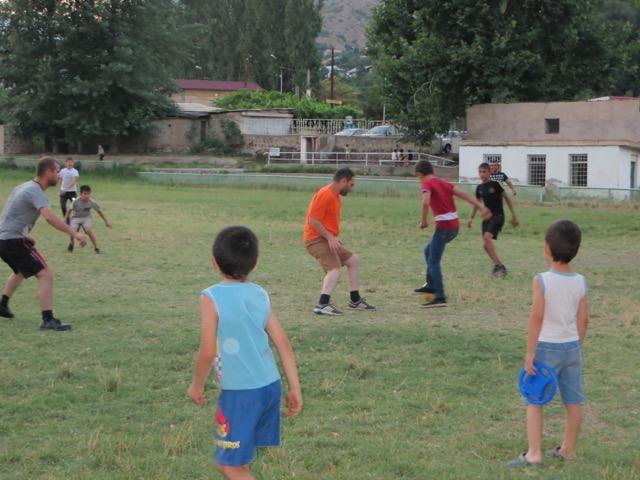 *** You can follow our progress via photos posted in our Flickr Album ***
For over 35 years, LCO has been one of the earliest volunteer groups in Armenia and Artsakh. It continues to be the only Diaspora non-profit organization devoted to restore, renovate, and rejuvenate the historical monuments and sites of our nation. It has performed this mission through its summer campaigns, by volunteers of every age from the Diaspora, Armenia, and Artsakh. To help our mission or join in our summer volunteer program, you may reach us at www.lcousa.org.www.lcousa.org.
LCO is a 501(c)3 non-profit organization.
To unsubscribe from this mailing list please click [unsubscribe link]