Press Releases 2010
Yeghvard/Shirakamut, Armenia – The Land and Culture Organization (LCO-USA), Organisation Terre and Culture (OTC-France) and Yergeer Yev Meshagiut-Armenia annual summer campaign is in full swing. During the months of July and August 37 dedicated volunteers from Armenia, Canada, England, France, Syria, and the United States have been hard at work restoring two ancient Armenian churches.
Dear potential volunteers, we have reached the maximum number of applicants for this year's campaign and have now closed the application process for the 2010 campaign. Any applications received after this date, will be considered for the campaign coming up in 2011.
In July of this year, we will have 14 volunteers from the diaspora going to Yeghvart to help with the interior reconstruction of the Surb Astvatsatsin Chruch. This year we have volunteers from France, Canada and the Unitest States. The volunteers will be staying within the village, and will have the opportunity to experience a village life which most people don't experience on a trip to Armenia. The volunteers will work during the week, and explore the country on the weekends and their surrounding villages. We look forward to this year's campaign, and will be updating our site with news from the campaign site when possible.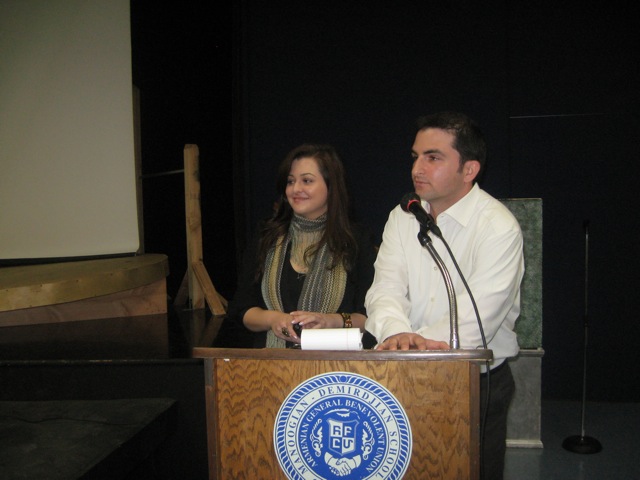 On Tuesday, March 16, former volunteers from the Land & Culture Organization and Birthright Armenia, gave a presentation regarding their respective organizations to the junior and senior classes at AGBU Manougian-Demirdjian School in Sherman Oaks, CA.
The former volunteers showed video clips of their organizations and spoke about their experiences in Armenia. Helping your homeland is not only a fulfilling and enhancing experience as you help your countrymen, but can also effect the volunteer, as they get a view of their homeland as a "local".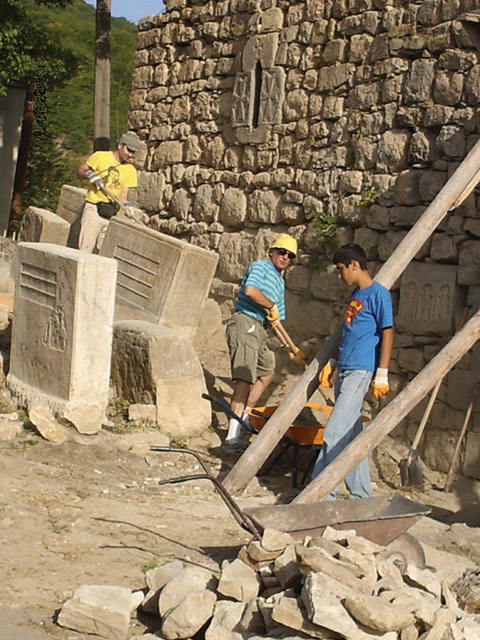 On February 6 and 7, the Union International de Organisations Terre et Culture (UIOTC)/ Land and Culture Organization (LCO) chapters from the France, United States, Armenia, United Kingdom, and Belgium met this year in Brussels, Belgium for their annual meeting, held in the offices of the European-Armenian Federation. Among the many organizational agenda items, the committee discussed the successful completion of its 2009 projects and plans for the upcoming 2010 campaign. Also during the weekend, 200 people attended a cultural event hosted by the LCO-Belgium chapter in the Haydoon in Brussels, where a presentation of LCO projects throughout the years was made.