LCO Presents at AGBU School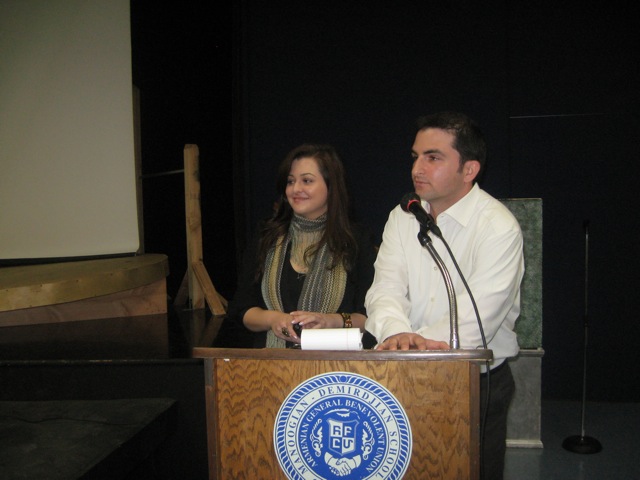 On Tuesday, March 16, former volunteers from the Land & Culture Organization and Birthright Armenia, gave a presentation regarding their respective organizations to the junior and senior classes at AGBU Manougian-Demirdjian School in Sherman Oaks, CA.
The former volunteers showed video clips of their organizations and spoke about their experiences in Armenia. Helping your homeland is not only a fulfilling and enhancing experience as you help your countrymen, but can also effect the volunteer, as they get a view of their homeland as a "local".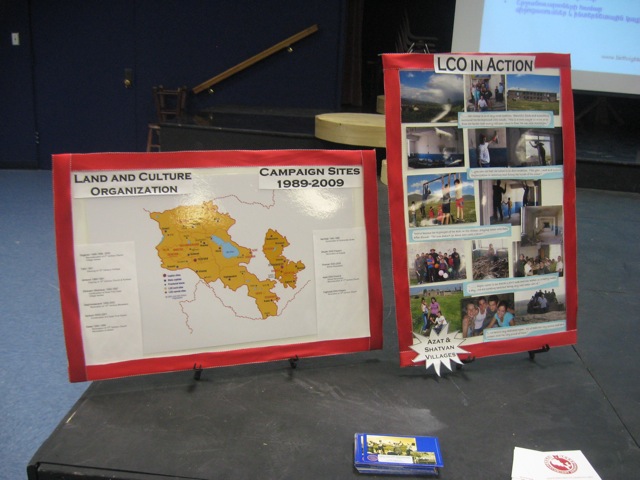 LCO poster was used to show the many locations LCO has been at for the past 20 years, rebuilding and renovating for Armenians in villages along the borders.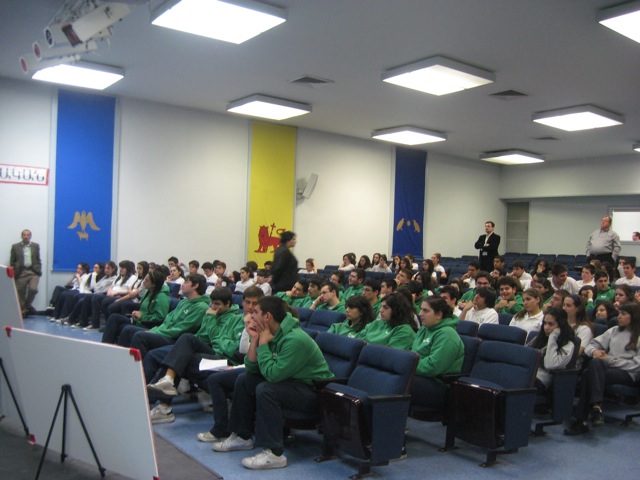 Many of the students at the school were not aware of the LCO organization, this proved to be a great opportunity for us to educate them about volunteering in Armenia with LCO. We would like to thank Mrs. Anna Yaralian for the opportunity to speak at the school.

If You or your organization is interested in volunteering with LCO, and would like more information or if you would like us to create an info session for your group, please let us know by writing to us using our Contact Us page.