Press Releases 2011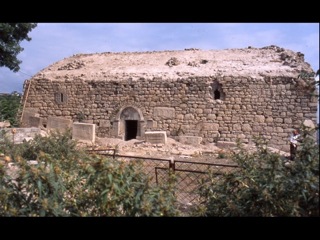 Yeghvard, Armenia - After four years of summer campaigns, over eighty volunteers, thousands of hours of professional and volunteer work, the opening of Yeghvard village's Sourp Astvatzatzin Church took place on Saturday, August 20, 2011.
This small village, on the extreme eastern border of Armenia, in the Syunik region, had been blessed and honored with the grave of Toros Ishkhan, comrade-in-arms of David Beg. The 17th century church had been in dire condition, the interior destroyed, the roof pitted and the outlaying gravestones overturned and untended, during the 70 years of Soviet rule. After the collapse of that regime, the village needed to concentrate on rebuilding itself and not their beloved church.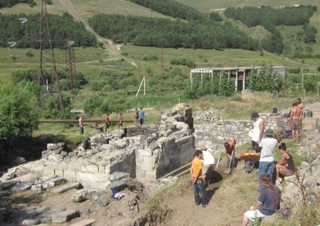 Yerevan, Armenia –This summer, Land and Culture Organization/Organisation Terre et Culture (LCO/OTC) volunteers headed off to two different campaign sites. One group of volunteers went to north to the Shirakamut village, near the epicenter of the 1988 earthquake, to work on the renovation of the historic 7th Century Tchitchkhanavank Monastery, and another group of volunteers went south to Yeghvard, on the border of the liberated territories of Artsakh, to finalize work on the 17th Century Sourp Astvatzatzin Church project. Throughout July and August, over 60 volunteers were in Shirakamut, Yeghvard, as well as in Goris.
Pasadena, CA – In its 34th year, the Land and Culture Organization (LCO) is returning to Armenia again this summer to continue restoration work on two historical Armenian sites.
Last year, 37 dedicated volunteers from Armenia, Canada, England, France, Syria and the United States spent their summer restoring their Armenian legacy. This summer's campaign is gearing up, and volunteers from several countries have already begun to join.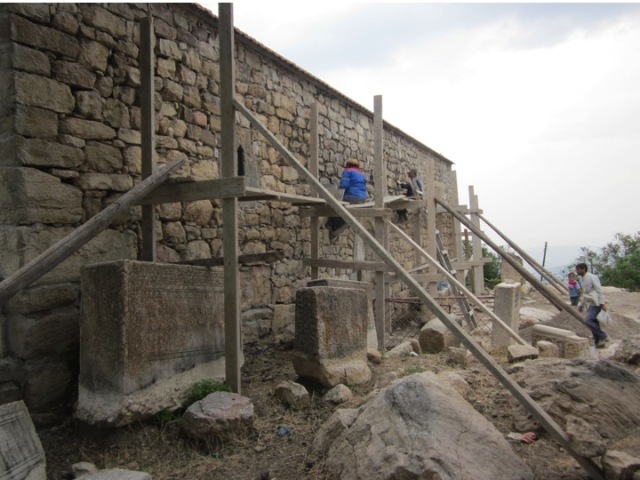 Pasadena, CA – The Land and Culture Organization (LCO) is presenting briefings on the west and east coasts of the United States.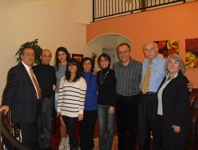 On January 30, friends and supporters attended an event graciously hosted by Asbed and Aida Pogarian and Varoujan and Jacqueline Bedikian in their La Crescenta, California home in support of LCO projects. Both Bedikian's and Pogarian's daughters participated in the 2010 campaign in Yeghvard, Armenia renovating the 17th century Sourp Astvatzatzin Church. The parents saw the impact the LCO experience had on their college-aged children. "Lori discovered her roots and this experience made more of an effect on her than all the years of telling her about her Armenian culture," commented Aida Pogarian. "We were very excited to see the smile on Alique's face, and the sweat on her brow was priceless as she was connecting with her homeland," Varoujan Bedikian remarked.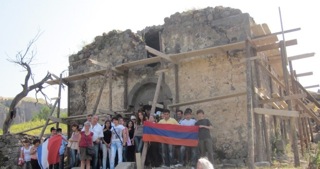 Goris, Armenia – This summer, one of Organization Terre et Culture (OTC-Land and Culture Organization's French chapter), campaigns was in partnership with the sister cities of Vienne, France and Goris, Armenia. On July 25th, 20 young French and French-Armenian volunteers from Vienne arrived in Goris to continue renovation on the 1771 Sourp Astvatzatzin Church near the pagan era caves in Old Goris. Local Goris youth and city officials welcomed the group with French and Armenian flags. In Goris City Hall, Mayor Nelson Voskanyan warmly greeted the volunteers from France.