Land and Culture Organization presents its mission and projects
Pasadena, CA – The Land and Culture Organization (LCO) is presenting briefings on the west and east coasts of the United States.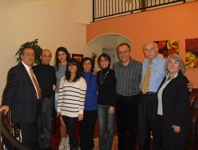 On January 30, friends and supporters attended an event graciously hosted by Asbed and Aida Pogarian and Varoujan and Jacqueline Bedikian in their La Crescenta, California home in support of LCO projects. Both Bedikian's and Pogarian's daughters participated in the 2010 campaign in Yeghvard, Armenia renovating the 17th century Sourp Astvatzatzin Church. The parents saw the impact the LCO experience had on their college-aged children. "Lori discovered her roots and this experience made more of an effect on her than all the years of telling her about her Armenian culture," commented Aida Pogarian. "We were very excited to see the smile on Alique's face, and the sweat on her brow was priceless as she was connecting with her homeland," Varoujan Bedikian remarked.
LCO-USA Board Members Haig and Hilda Manjikian, Nazareth Kevonian, and Serge Minassians were on hand to present the briefing and speak with attendees about the organization and its mission. 2010 campaign volunteers spoke about their summer in Armenia. Lori Pogarian said, "It was amazing, and I strongly believe you should send your kids to this program so they can experience it for themselves". "I connected with Hayrenik and felt at home", Talin Khechoomian expressing her sentiments.
Several campaign alumni attended with their children, who curiously listened. Sako Khatchigian, Madrasa 1993 and 1994 volunteer, recalled his "life changing experience" and how he was looking forward for his son to be old enough to participate in a campaign.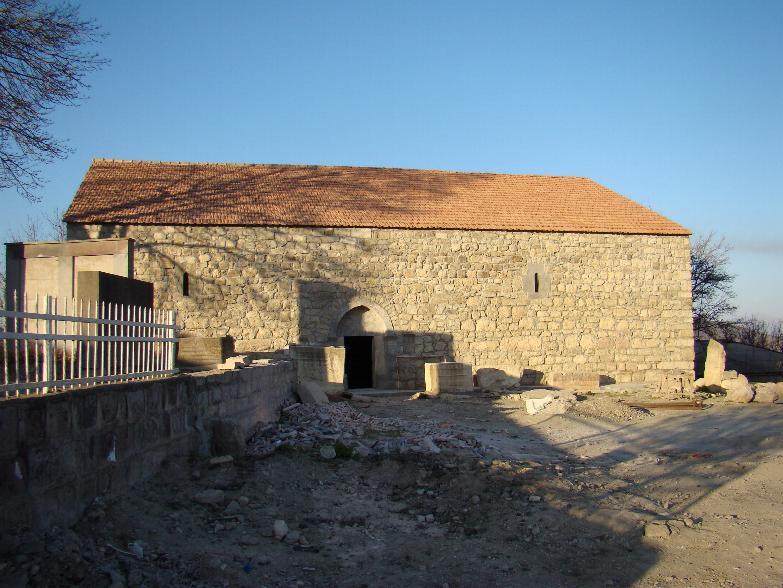 On February 18, 2010 campaign volunteer Julie Loosigian will be giving a presentation at St. Gregory's Armenian Church in Andover, Massachusetts about the organization and her participation in last summer's campaign. LCO program alumni will also be visiting university campuses to speak about their experience and the project.
The upcoming 2011 summer campaign will be held in Armenia with volunteers participating in a four-week session from July 4 – July 29.
For over 30 years, LCO has been one of the earliest volunteers groups in Armenia and Karabakh working to restore, renovate, and rejuvenate the historical monuments and sites of our nation. It has performed this mission through its summer campaigns, by volunteers of every age from the Diaspora and Armenia. To help our mission or join in our summer volunteer program, you may reach us at www.lcousa.org.