Press Releases 2014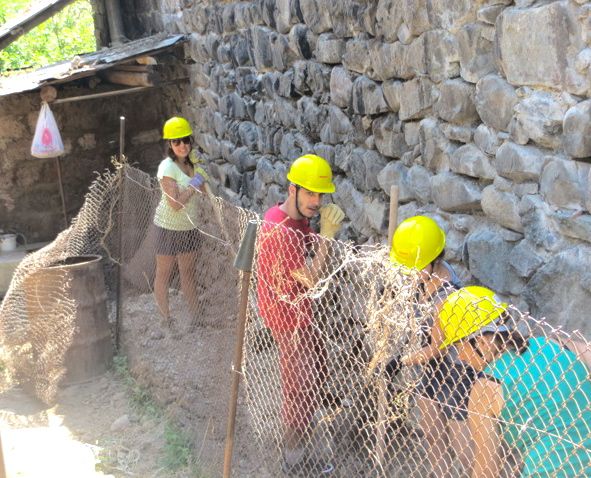 Pasadena, CA - This past summer, 20 LCO (Land and Culture Organization)/OTC (Organisation Terre et Culture) volunteers from Canada, France, Switzerland, the United States, and local Armenians participated in two historical preservation campaigns in Armenia.
In the southern Syunik village of Shikahogh, near the lush Shikahogh forest preserve, the renovation of the 16th Century Sourp Stepanos Nakhavegah Church entered its second year. In 2013, volunteers conducted the initial phase of archaeological digs with an Armenian archaeologist. This summer, under the direction of a historical architect, volunteers prepared the foundation, strengthened compromised walls, removed artificial additions, and stripped the church down to the original stonewalls. In 2015, the restoration will begin.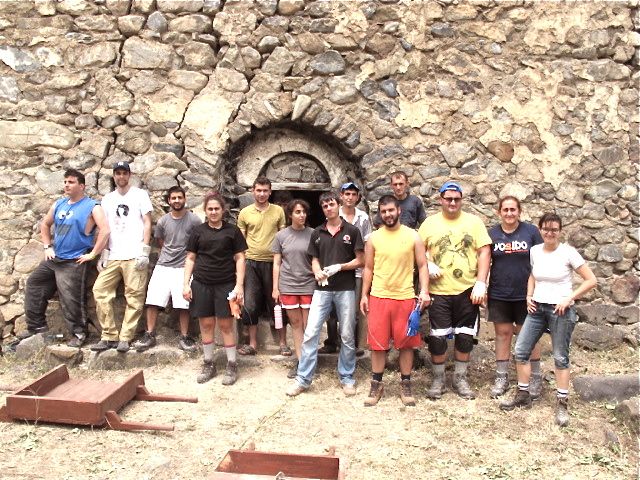 Pasadena,CA - On March 14-16, the Union International de Organisation Terre et Culture (UIOTC)/Land and Culture Organization (LCO) chapters from France, the United States, United Kingdom, Belgium and Armenia held this year's annual meeting in Lyon, France. 2013 projects and plans for the upcoming 2014 campaigns were reviewed. Members of the Lyon Armenian community attended a fundraising cultural program at the AGBU Armenian Center for a presentation about the OTC/LCO mission and its projects.
The board discussed the status of ongoing projects, including Syria. In the 1980-1990s, OTC/LCO restored Karadouran's village church and three traditional Armenian dwellings in Kessab, one of which is used as the Kessab ethnographical museum. During this current crisis in Syria, Armenian refugees from Aleppo, Yacoubiyah, and other areas found shelter in these homes until the recent attack on Kessab.